Metal-Free Restorations – Plano, TX
Beautiful, Natural-Looking Smile Restoration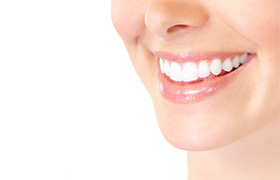 Metals, including gold, silver, and nickel, have been staples in dentistry for decades. However, such materials are ugly and clash with the natural color of teeth. In some cases, they can even cause serious allergic reactions. Dr. Nastassia Ulasik is proud to offer an aesthetically pleasing, biocompatible alternative to metal crowns, bridges, inlays, and onlays: metal-free restorations in Plano.
What Are Metal-Free Restorations?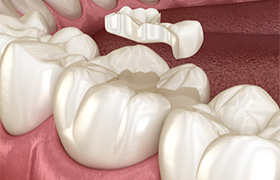 Metal-free restorations are typically made of dental porcelain, a strong material that bears a close resemblance to natural tooth enamel. In fact, it even reflects light in a manner that is similar to real teeth, helping it to blend in seamlessly with the dentition around it.
There are a few different types of metal-free restorations:
Crowns go on top of a tooth to restore its strength, structure, and function.
A bridge replaces one or more missing teeth.
An onlay fits over one or more of a tooth's cusps (its high points) and fills in a decayed area.
An inlay is similar to an onlay, but it does not cover any of a tooth's cusps.
Benefits of Metal-Free Restorations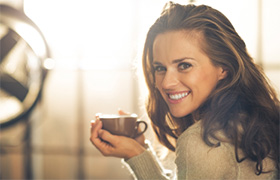 The aesthetic appeal of metal-free restorations is their best-known advantage. However, they offer numerous other benefits:
Metal restorations have a high thermal conductivity rate, which can cause tooth sensitivity. Porcelain does not come with this problem, allowing you to enjoy a more comfortable eating and drinking experience.
Metal restorations interact with MRIs, which can make caring for your overall health more complicated than it needs to be. Metal-free restorations do not respond to magnetic fields.
Dental porcelain is hypoallergenic. Even people with severe metal allergies are able to tolerate it.
Metal-free restorations have the potential to last for ten years or longer with proper care.
Porcelain is non-porous, which means that it will not stain. Your restoration should maintain its beauty for as long as you have it!
The cost of metal-free restorations is usually comparable to metal ones. Dental insurance will likely be willing to cover a significant portion of the price of your treatment.
How to Get Metal-Free Restorations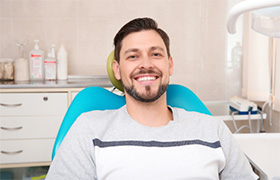 Are you interested in receiving a metal-free restoration, either to repair a tooth or replace old, metal dental work? Contact Independence Dental to schedule an appointment with Dr. Ulasik. After she thoroughly examines your teeth, she will recommend a treatment that is best for your smile. If you require a restoration, she will prepare the tooth that is going to receive it by removing areas of decay and making sure the tooth will fit well underneath the crown, onlay, inlay, or bridge.
Following that, she'll use our advanced digital impressions system to scan your teeth. The data from the scan will then be used to design a custom restoration. When the restoration is ready, Dr. Ulasik will make sure it fits perfectly before she attaches it to your tooth.
Do you want to repair your smile without downgrading its appearance? Contact our office to schedule a consultation with Dr. Ulasik, your general and cosmetic dentist in Plano.