Dental Implant Failure & Salvage – DeLand, FL
Ensuring Your Dental Implants Last a Lifetime
Over the last couple of decades, the dental implant treatment has been nearly perfected, boasting an impressive 95 percent success rate. However, in certain situations, patients may be at a higher risk of experiencing a failed dental implant, including those who smoke or chew tobacco, have an uncontrolled autoimmune disease, or other bad oral habits. Dr. Christopher Cowell and our team offer dental implant failure and salvage in DeLand, FL to make sure that all of the time and effort that you put into restoring your smile doesn't go to waste.
Why Do Dental Implants Fail?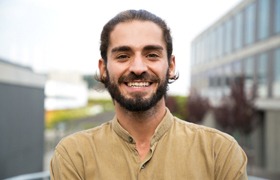 Dental implants can fail for a couple of different overarching reasons: an infection called peri-implantitis, or bad oral habits. Peri-implantitis is one of the leading causes of implant failure. It occurs when harmful oral bacteria break through the connective seal of gum tissue around the dental implant and weaken your jawbone, the foundation of your implants. This is typically a result of poor oral hygiene and gum disease.
Another reason dental implants can fail is due to bad oral habits and other factors that prevent the osseointegration process from being successfully completed. Tobacco use, bruxism, or nightly teeth grinding, and uncontrolled autoimmune diseases that can slow down the healing process after your surgery.
Symptoms of Failed Dental Implants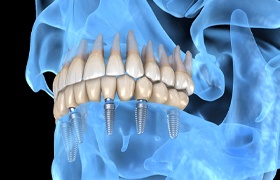 Dental implant failure can either occur early on in your treatment, like months after your surgery, or further down the road. By knowing what signs to look out for, you'll be able to quickly seek help and have a higher chance of salvaging your smile. Some of the complications that you could experience if your dental implants in DeLand are failing include:
Severe oral pain and discomfort.
Difficulty eating/chewing food.
Gum recession.
Gum inflammation.
Increased swelling.
A loose dental implant.
Sudden allergic reaction.
Teeth grinding.
If you notice any of these, please contact our dental office immediately so we can examine the issue.
How Does Dental Implant Salvage Work?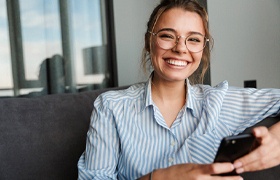 There's a silver lining to all of this—it's that when this issue is caught early on, the problem can likely be treated, and you'll be able to go on and enjoy your new smile for decades to come. Just like with any other restorative treatment, it's crucial to observe how your mouth and body are reacting to your new prosthetic and dental implants. If you do spot anything out-of-the-ordinary, contact our dental office and our team will examine the underlying cause of the issue. Depending on what it is, the solution could be as simple as altering your oral hygiene routine or surgical intervention may be required. Either way, addressing the issue is an absolute must!