Cosmetic Dentistry - DeLand, FL
Creating Dream Smiles
Absolutely everyone deserves to have a smile they're proud to show off, but many people feel held back by noticeable stains, chips, cracks, and gaps in their teeth. Fortunately, Dr. Cowell knows exactly how to give their smiles the boost they need using cosmetic dentistry. Our team can work with you to design your dream smile and then make it a reality all over the course of a few simple appointments. Whether you're looking for a minor touch-up or a dramatic makeover, we can make it happen, and we know you'll absolutely love the results. To get started, contact us today for cosmetic dentistry in DeLand, FL.
Porcelain Veneers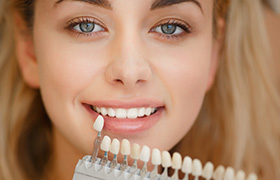 When it comes to completely transforming the smile, nothing does it better than porcelain veneers. With this one simple procedure, we can:
Instantly whiten the teeth
Fix chips and cracks
Close gaps
Make small or misshapen teeth look uniform
Straighten slightly rotated teeth
These extremely thin porcelain coverings fit directly onto the front of the teeth and resemble real enamel in every way. They are always custom-made according to a patient's specifications, and you can get one for a single tooth or an entire set to achieve a brand new smile.
Metal-Free Dental Restorations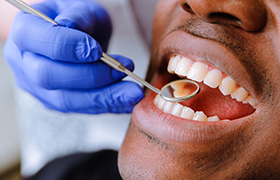 Whenever we repair a tooth that shows when a patient smiles, we don't just want to restore its strength, but its beauty as well, and that's why we only use metal-free restorations. These crowns, bridges, inlays, and onlays are made of 100% zirconia, a high-quality ceramic. With it, we can create a restoration so lifelike that even our patients have trouble telling them apart from natural teeth! In the end, these make it seem like nothing was ever wrong with your smile.
Dental Bonding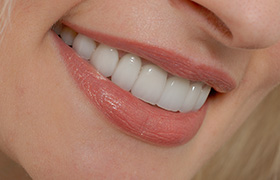 Want to get rid of that one pesky stain, chip, or gap that has bothered you for years? With direct bonding, Dr. Cowell can make it disappear in just about an hour. He'll start by applying a color-matched composite resin to build up any damaged/missing enamel, and then he'll literally sculpt it into the perfect shape and size. After hardening it with a curing light, you're done! It's just that simple. This treatment is fast, painless, and the results can be trusted to last for 10 years or more.
Smile Makeover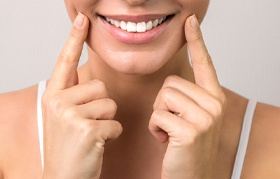 If you're struggling with a minor imperfection like a chipped tooth, you may be able to achieve your dream smile in as little as one hour thanks to dental bonding. But what if you're dealing with several dental flaws? Are your smile goals out of reach? Thanks to completely personalized smile makeovers, the answer is no! Our cosmetic dentist in DeLand can streamline your treatment so you get the beautiful results you deserve as quickly and safely as possible.
Understanding the Cost of Cosmetic Dentistry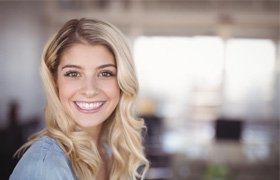 Since cosmetic dentistry is mostly for aesthetic reasons, it's not typically covered by dental insurance. That means you'll need to find an alternative way to pay for your treatment. For that reason, we understand many patients are concerned about the total price. Rest assured – our practice is prepared to help! Not only will we help you decide which service is right for you, but we can also explain the convenient payment options we offer. To learn more, simply keep reading!
What Cosmetic Dental Service is Right for Me?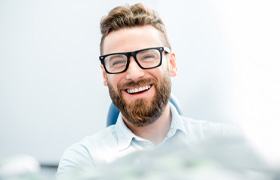 If you're considering cosmetic dentistry, it's likely because you want to make one or more improvements to your smile. Maybe you want to brighten your pearly whites or change the size or shape of your teeth. Whatever the case is, we can help you find a treatment that can accomplish each of your goals!
Let's take a look at some of our most popular services:
Dental Bonding: With this cost-effective option, Dr. Cowell can mask any minor imperfection to restore a beautiful appearance! From a pesky stain to a small gap, composite resin can be used to sculpt your smile to perfection. Just keep in mind that this treatment will need to be redone every few years.
Teeth Whitening: You can quickly enhance the color of your smile with professional teeth whitening! Not only is this option relatively affordable, but it can yield fast results. However, it can't change the shape or position of your teeth.
Veneers: Although this option is a bit costly, it's the only one capable of transforming several different aspects of your smile at once. Most patients will see drastic changes in as little as two appointments! Best of all, your results can last over a decade with proper care and maintenance.
Cosmetic Dentistry Can Be an Investment Worth Making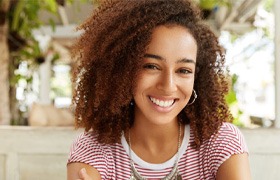 Improving your smile with cosmetic dentistry can seem like a big financial commitment, but you shouldn't see it that way! Instead, it should be rightly viewed as an investment that pays itself off in the long run. Having an attractive grin will lead to improvements in confidence and self-esteem. As such, others may begin to see you as more successful and approachable! You'll be pleasantly surprised by how much it can improve your overall quality of life.
How to Make Cosmetic Dentistry Affordable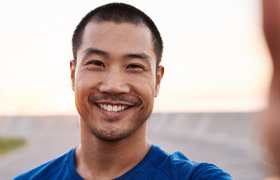 Because dental insurance doesn't typically cover cosmetic dentistry, you'll need to pay out-of-pocket for your treatment. The only exception to this rule is if the cosmetic service has obvious oral health benefits. In that case, your policy may cover at least a portion of the cost.
What if your insurance will not cover your procedure? Don't worry – we offer third-party financing through CareCredit to help your treatment stay within your budget. This option will break up the total cost of your care into smaller monthly installments, so you can avoid paying for the entire service upfront. Plus, these payment plans often come with little-to-no interest, allowing you to save even more money!
Cosmetic Dentistry FAQs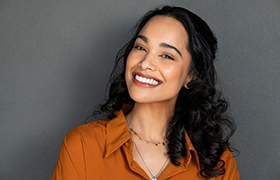 Your smile is one of the first things that people will notice about you—so why not ensure that your teeth look their absolute best? Dr. Christopher Cowell is proud to offer an impressive range of cosmetic treatment options that are certain to enhance the look and feel of your smile. However, you might have questions about certain procedures and what they're capable of doing for your pearly whites. Our team has gathered some of the most frequently asked questions that we receive about cosmetic dental work, along with their respective answers, to help put your concerns to rest. If you have any additional questions about a particular treatment, feel free to call our office to schedule a consultation so that we can work towards your smile goals together!
How Do I Know If I Need Cosmetic Dentistry?
If you're unhappy with the look of your smile, then you're a potential candidate for cosmetic dentistry! Cosmetic dentistry has many different applications, all focused on improving the appearance of your teeth and gums. Issues like staining and discoloration, chipped or cracked teeth, gaps between teeth, misshapen or misaligned teeth, and more can all be easily addressed with a variety of innovative solutions. Upon scheduling a consultation with us, we can discuss your smile goals and map out a cosmetic treatment plan that's certain to get your smile back on track.
Is Cosmetic Dentistry Expensive?
Most people assume that cosmetic dentistry is expensive, but that doesn't necessarily have to be the case. Even though cosmetic dental work is rarely covered by dental insurance, there are still ways to lessen the financial burden including financing options from CareCredit. In some cases, cosmetic dental work that also offers long-term oral health benefits might be partially covered. Improving the look of your smile might seem expensive at first but given that it's an investment in your self-esteem, confidence, and quality of life, the end result is well worth the cost.
Does Cosmetic Dentistry Hurt?
Some patients are hesitant about the prospect of any type of dental work due to concerns about pain. However, most cosmetic dental treatments are so comfortable and relatively painless that an anesthetic isn't even necessary. Other treatments, such as veneers, usually require your mouth to be numbed since your teeth must be slightly reshaped—but while there might be some residual soreness or sensitivity, it's very mild and temporary. Your comfort is our top priority during your procedure, so you don't have to worry about pain at all!