Dental Bridge – Deland, FL
Regain a Complete Smile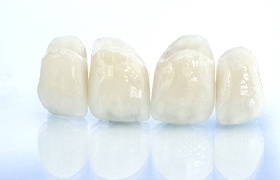 If you've lost a tooth or two over the years, your self-esteem was likely lost along with your teeth. Thankfully, you don't have to live with gaps in your smile. You can enjoy a complete, beautiful smile again with a dental bridge in Deland. Bridges have been used for generations to treat consecutive tooth loss. We'll help you turn back the clock to enjoy an attractive, complete smile again.
What is a Dental Bridge?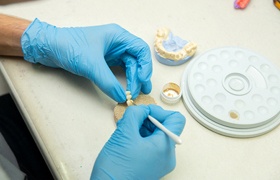 A dental bridge has been used for decades to replace 1-4 missing teeth in a row. Your dentist in Deland will take an impression of your mouth to recreate the portions of your teeth above the gum line. They are carefully crafted from all-ceramic material to match the color, size, and shape of your real teeth. No one will be able to tell they aren't your own, so you can smile, laugh, and eat without a worry in the world.
Types of Dental Bridges
You have more options than ever to replace 1 or more missing teeth in a row. Your dentist will examine your mouth and learn more about your goals to determine which method is right for you, including:
Traditional Dental Bridge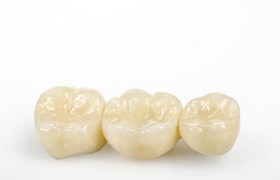 A traditional bridge is a tried and proven solution to replace 1-2 lost teeth. Although they can be used to replicate up to 4, longer restorations can be less stable. Your dentist will create prosthetics to fill the gap between your remaining teeth. The bridge is held in place by bonding dental crowns over the adjacent teeth. You'll have to permanently alter healthy teeth; however, your bridge and crowns can last for 5-15 years, so you won't have to worry about replacements often.
Implant Bridge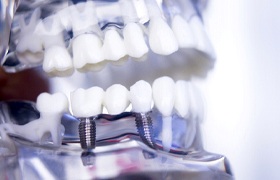 As an alternative to a traditional fixed bridge, you can use dental implants to support your new teeth. 1-2 implant posts are surgically placed into your jawbone to replicate new roots. Your bone will fuse to the posts, allowing them to remain in place forever with the right aftercare. You won't have to reshape your natural teeth or budget for replacements every few years. You'll enjoy a nearly perfect recreation of your natural smile.
The Benefits of Getting a Dental Bridge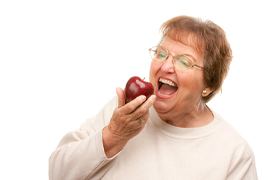 Tooth loss is more than just an aesthetic issue. Each tooth is important for a healthy, beautiful smile. You'll enjoy many benefits when replacing your missing teeth with a bridge, including:
Better Self-Esteem: Your new teeth will match your natural ones to instantly give your confidence a boost.
Improved Oral Health: A bridge will provide your remaining teeth with support to prevent common issues associated with tooth loss.
Better Oral Functions: Your bridge will be durable to withstand the pressure of biting and chewing.
Durable, Long-Term Solution: Your new smile can serve you for years with the right aftercare, like committing to your oral hygiene.
Rebuild Your Smile Today
If you're ready to fill the gaps in your smile, it's time to see if you're a candidate for a bridge. Contact our office today to achieve the complete smile you deserve.