Dentist- DeLand, FL
Get to Know Dr. Christopher Cowell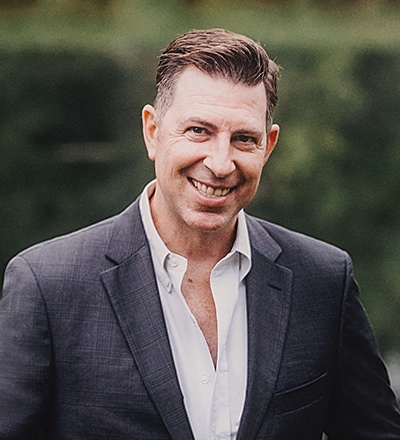 Dr. Cowell has been happily practicing dentistry for more than 23 years, with 20 of them having been spent right here in DeLand. He believes that the best kind of dentistry is built upon a trusting relationship between patient and doctor, and of course, all relationships require an introduction! Below, you can learn more about what drew him to dentistry, where he went to school, and how he stays busy outside of the dental office.
Why Did Dr. Cowell Become a Dentist?
While Dr. Cowell is the first dentist in his family, he feels like the apple didn't fall far from the tree. His father, grandfather, and great grandfather all applied and were accepted to both medical and dental school. While each of them decided to pursue Ph.D's, Dr. Cowell knew he wanted to be a dentist from the age of 7. His family dentist was a member of his church choir, and Dr. Cowell always enjoyed going to his dental office and just watching what he did. He saw dentistry as a career where he could make his own destiny while being scientific and creative at the same time.
Where Did Dr. Cowell Go to School?
After attending Stetson University as a biology major, Dr. Cowell made his way to the University of Florida College of Dentistry, where he graduated in 1995. In his first year out of school, he worked for a dentist in Jacksonville before taking a job doing nursing home dentistry throughout Florida. He's always had a calling to help geriatric patients, and serving them is still one of his main passions. He eventually purchased this dental office and has loved being here ever since.
Despite his years of experience, Dr. Cowell is constantly striving to improve himself by maintaining active memberships in numerous professional organizations:
American Dental Association
Florida Dental Association
American College of Dentists
International College of Dentists
What Does Dr. Cowell Do For Fun?
Dr. Cowell loves the outdoors, and he says that growing up in Florida taught him to get outside and be active as much as possible. You'll often find him hiking, going to the beach, swimming, canoe/kayaking, or biking. He also has a bit of a travel bug and an interest in anthropology, so he enjoys going to new places and trying to better understand how people in other cultures live and exist.
Music has always been a big part of his life as well. His mother was a professional concert organist and choirmaster, and he himself played French horn from a young age all the way through college and beyond. These days, he sings with the choir at St. Andrews Episcopal Church. These days, he says that his favorite thing to do lately is just sit by the pool and read about the history of the world.