Smile Makeover – DeLand, FL
Benefit From Multiple Treatments for a Smile Upgrade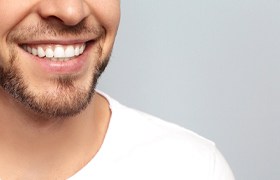 Your dream smile isn't out of reach, whether you're trying to address a minor chip on a front tooth or discoloration affecting all your teeth. If you seek to benefit from multiple treatments for a smile upgrade, you should speak with our cosmetic dentist in DeLand about a smile makeover. This personalized blend of restorative and cosmetic treatments will ensure you get the absolutely beautiful, fully functional smile you desire. Keep reading to learn more or get in touch with our team today to schedule your initial consultation!
How Does a Smile Makeover Work?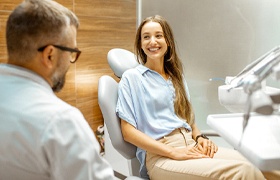 The first step in transforming your smile is scheduling an appointment with our cosmetic dentist, Dr. Christopher Cowell. During your visit, he will take the time to listen to the features you'd like to change about your smile to get an idea of the look you're hoping to achieve. From there, he will conduct a dental exam which will provide insight into the state of your teeth and gums. Based on the information you shared and his findings during your oral exam, Dr. Cowell will discuss your different treatment options. After answering any questions you have, he will put together a custom treatment plan for your smile makeover!
The Benefits of Getting a Smile Makeover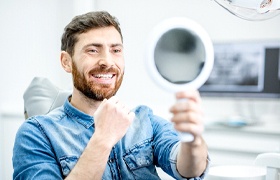 It's no secret that getting a smile makeover in DeLand comes with cosmetic benefits like a more youthful appearance. However, patients are often surprised by the other perks of this grin-transforming service including:
Personalized treatment
Improved dental function
Better oral health
Long-lasting results
Streamlined, cost-effective care
Understanding the Cost of a Smile Makeover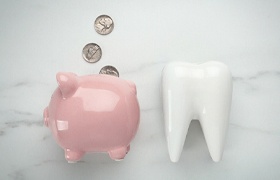 Since no two smile makeovers are exactly the same, there is no all-encompassing answer when it comes to cost. There are, however, a few important factors that play a role in the final price across the board. The first is which treatments are needed to transform your smile. For example, a veneer on one tooth combined with a teeth-whitening treatment will be significantly less than multiple root canals and veneers on all your front teeth. Another important factor is dental insurance. If restorative care is part of your smile makeover, it's likely a portion of the cost will be covered by your provider. Don't worry – our team will review all these factors and more to provide you with an accurate estimate.
Smile Makeover FAQs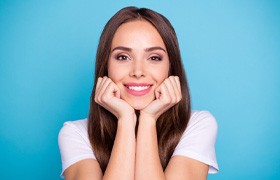 Smile makeovers can range from simple to complex depending on what you're looking for, but if you're interested in completely revitalizing your smile, there's typically a lot for you to learn before you begin.
Dr. Cowell believes that it's deeply important for his patients to understand everything that they can before starting any kind of treatment, so here are answers to some common questions that patients have about smile makeovers.
How Many Treatments Can You Include in a Smile Makeover?
A smile makeover can entail just about any treatment that you would like, or that would be necessary to improve the quality of your smile. We have plenty of options available to you, so you have several ways to get the teeth that you're hoping for.
If want to change the color of your smile, you may want to try teeth whitening, dental bonding, or veneers. You might also want to use the latter to cover up chips or cracks in your smile. Once we meet you in person, we'll be able to talk to you in more detail about what would work best for you, and how many procedures you may need.
Is a Smile Makeover Safe?
For the most part, cosmetic dentistry usually just affects the surface of the tooth, rarely reaching any deeper. Very few things you'd do as a part of a smile makeover would be even remotely invasive, meaning that you really don't have to worry much about the safety of any given procedure.
Veneers and crowns are really the most intensive treatments you're likely to get, involving trimming a little bit of enamel from the surface of your tooth. However, even this involves basically no risk on the part of the patient.
The only thing that may make a cosmetic treatment risky would be if you go into it with a serious oral health problem. For that reason, we'll perform a thorough exam before your smile makeover to determine if you're a good candidate.
Do Smile Makeovers Have an Age Limit?
While smile makeovers can be complex, there isn't really a minimum or maximum age at which they can be done. With the exception of young children, just about anyone can make use of some kind of cosmetic dentistry to beautify their smile, so long as their oral health is fairly good.
The only exception is teeth whitening. For the most part, we won't perform this treatment on anyone under the age of 14. This is because a teenager's enamel isn't fully developed, meaning that the whitening solution may penetrate too far into the tooth.
Who is a Good Candidate for a Smile Makeover?
Due to the low risk associated with cosmetic dentistry, just about anyone who wants a smile makeover is a good candidate for one. If you have something that bothers you about your smile, or that is sapping your confidence a bit, you could probably gain something from a smile makeover.
That said, people with serious aesthetic problems with their smile, like severe discoloration or misalignment, tend to benefit the most from the extensive cosmetic dentistry offered by a smile makeover. We'd be happy to talk to you about whether you're a good candidate at an in-person consultation.