August 15, 2018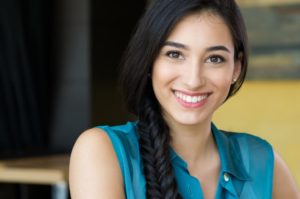 Did you just receive dental crowns in DeLand? This cemented restoration completely fits over the top of a damaged tooth protecting the structure that remains while also improving your smile's appearance and function. Your smile is already looking better and feeling healthy, but what comes next? Do you know what to expect after getting your dental crowns? Your trusted dentist in DeLand explains the benefits dental crowns bring to you and your mouth, what you can do now that you couldn't before, and some warning signs that you may need to talk to your dentist about.
What Kind of Benefits Should I Expect After Receiving a Dental Crown?
Dental crowns are used to treat many different conditions like cavities and cracked teeth, but they can also keep a weak tooth together, protect against aggressive chewing, and so much more. Let's take a closer look at what you'll benefit from after receiving dental crowns:
Protection: If you have a weakened or cracked tooth from decay, a dental crown will protect your tooth from breaking and can even hold parts of your cracked tooth together.
The look: Dental crowns can make your teeth look like new again. They can add length to misshapen teeth, make them appear more even, mask discoloration, and even cover up previous dental work.
The feel: Your new smile addition will feel like a natural tooth and you'll be able to chew with confidence, whereas before you may have had a cavity or decay making it hard to bite down too eagerly.
Eat your favorites: If you had decay, cavities, or other dental issues before receiving crowns, you probably experienced pain and sensitivity when drinking or eating really hot or cold substances. Thanks to your new dental crowns, you can eat all of your favorite foods without having to worry about discomfort or sensitivity.
What Are Some Warning Signs I Should Look Out For?
Dental crowns will improve the way you look and feel, but there are some possible warning signs to keep in mind after receiving this treatment. Contact your local dentist if you see any of the following:
Infection: If the affected area and the crown(s) in your mouth are not thoroughly cleaned, an infection can develop.
Discomfort: Some discomfort and sensitivity after receiving crowns is normal, but if you experience pain when you bite down it usually means the crown is placed too high on the tooth. Your dentist can easily fix this.
Chipped or loose crown: If your crown has a small chip, get it fixed as soon as possible so it doesn't turn into a more serious issue. Additionally, if you feel your crown is loose, contact your local dentist right away.
Dental crown placement is a highly successful procedure, and this type of high-quality restoration will allow you to smile and chew with confidence. Talk to your dentist today to learn more about caring for your crowns and the benefits they bring!
Meet the Dentist
Dr. Cowell has been serving patients in DeLand for over 20 years. He believes in building relationships with his patients so he can provide the best care possible for your specific situation. He currently runs his own practice where he is ready to help you improve your smile and health using dental crowns. For any questions or comments, he can be reached by phone at (386) 734-8585.
Comments Off

on What Can I Expect After Getting Dental Crowns in DeLand?
No Comments
No comments yet.
RSS feed for comments on this post.
Sorry, the comment form is closed at this time.