Emergency Dentist Saving DeLand Smiles
Expert Care Right When You Need It
If you or a loved one suddenly find yourselves in need of immediate dental care due to a knocked out tooth, severe toothache, or damaged piece of dental work, you can always turn to Dr. Cowell to get the help you need. We're ready to accept emergency patients and do whatever we can to relieve their pain and repair their smiles as fast as we can. You can never plan for an emergency, but with us, you can have the peace of mind that you'll be well taken care of should one ever occur. We do our best to fit urgent patients into our schedule during their time of need.
Experience & Qualifications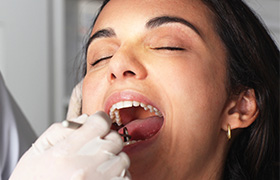 With over 20 years of experience in dentistry, Dr. Cowell has pretty much seen and done it all when it comes to dental emergencies! He's just the person you want to see during a stressful situation. In our practice, he also utilizes the latest technology so he's able to find, diagnose, and treat problems as quickly as possible, which is especially useful during an emergency situation. He works to not only get a patient out of pain, but also ensure that their emergency won't pop up again later.
Same-Day Convenience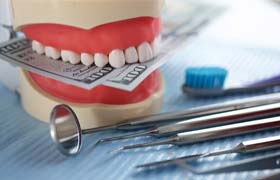 Many people facing a dental crisis are tempted to visit their local emergency room, but they typically end up waiting for hours before they are ever seen. In most cases, they're sent to a dentist anyway! When you need dental care NOW, the best thing for you to do is simply call our office. We'll get you in as fast as possible, preferably the same day, so we can help you return to normal life without making you spend hours in a waiting room.
Accidents & Trauma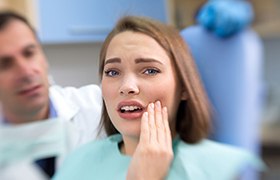 Broken and knocked out teeth are extremely common for people who play sports or enjoy chewing on hard items like ice or popcorn kernels. Should you or a loved one extensively damage a tooth, do your best to recover any pieces that have fallen out, gently rinse them off, and try to place the tooth back into its socket until you can reach us. If this isn't possible, put the tooth in a container of milk or saltwater. It needs to stay wet to keep it viable for reattachment! In these situations, the tooth can only be saved about an hour or so after the initial accident, so make sure you come see us as soon as you can.
Tooth Extractions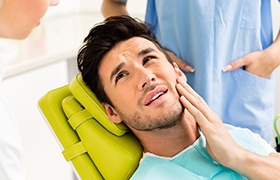 While removing a tooth is never our first choice, sometimes it's the best thing we can do to protect a patient's oral and overall health. We may recommend an emergency extraction if:
A tooth is too decayed to be repaired
A tooth is so broken that it cannot be restored
Advanced periodontal disease has damaged the bone supporting a tooth
Decay in one tooth is starting to affect those around it
Should you ever need an extraction, Dr. Cowell will use his expert touch and plenty of local anesthetic to ensure you are comfortable the entire time.