November 28, 2022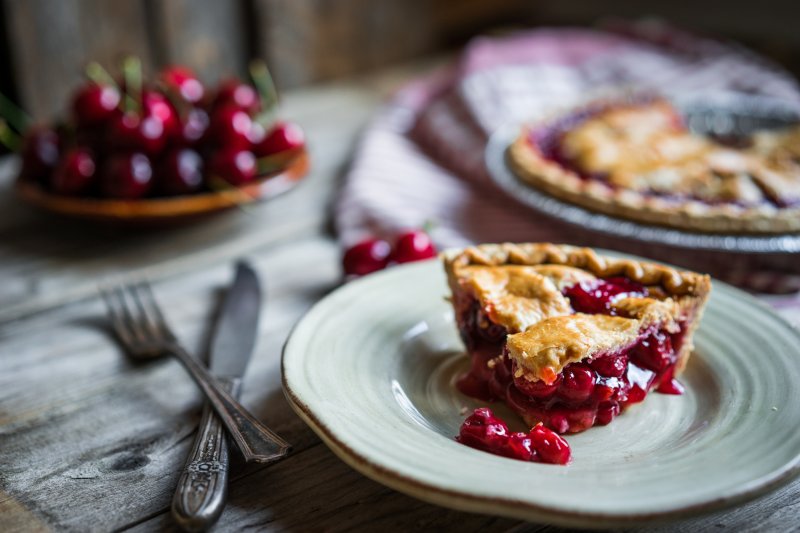 Thanksgiving dinner is one of the highlights of the year. It's an opportunity to indulge in delicious food, or to show off that secret recipe you've been working on. That said, you probably don't want to end up with a yellow smile after the holidays are over. Unfortunately, many popular Thanksgiving foods can discolor your teeth. That shouldn't stop you from enjoying them, but knowing what they are can make a difference in whether you need teeth whitening when December rolls around. Here's a guide to Thanksgiving foods that can stain your teeth.
What Kinds of Food Stain Teeth?
Our teeth can become discolored for a few reasons. The most common is due to dark pigments dyeing your enamel. Just like how dark liquids can stain a carpet or shirt, they can also soak into the pores in your teeth. The thinner your enamel, the more likely this is to happen.
If your enamel becomes thin enough, that in itself can be a problem. The layer of your tooth directly below the surface is made up of a substance called dentin. In contrast to the surface of your tooth, it's naturally a dark brown color. If your enamel is eroded significantly, you could start to see the dentin underneath the surface, making your teeth appear brown.
The foods that are worst for your teeth are those that are dark-colored and corrosive. Heavily acidic foods, like those containing lots of fruit or vinegar, tend to be the most likely to erode your teeth. If they're also darker colored, then they're almost guaranteed to leave stains over time.
What Thanksgiving Foods Can Stain My Teeth?
To review, the foods most likely to discolor your teeth are those that are dark and acidic. With that in mind, here are a few foods to watch out for this Thanksgiving:
Red Wine: For some people, spending time with relatives makes them want to have a little bit to drink. However, the same red wine that can stain your carpet can also stain your teeth!
Cranberry Sauce: Whether canned or homemade, cranberry sauce pairs perfectly with turkey and stuffing. Just be sure to brush your teeth after having some.
Berry Pie: Chocolate and pumpkin pie might not be so bad, but berry pies can potentially leave their mark on your enamel.
Ultimately, any Thanksgiving food should be fine in moderation. Just remember to brush your teeth after meals, floss daily, and drink plenty of water to wash away food particles. Do that, and you should be fine.
About the Author
Dr. Christopher Cowell is a family and cosmetic dentist that has been practicing for over 20 years. He forms trusting relationships with each one of his patients so that they'll be as comfortable as possible for whatever procedure they need. Dr. Cowell is a graduate of the University of Florida College of Dentistry and is an active member of the American Dental Association. If you have any questions about how to take care of your teeth this Thanksgiving, Dr. Cowell can be reached at his website or by phone at (386) 734-8585.
Comments Off

on A Guide to Thanksgiving Foods That Can Stain Your Teeth
No Comments
No comments yet.
RSS feed for comments on this post.
Sorry, the comment form is closed at this time.