July 27, 2023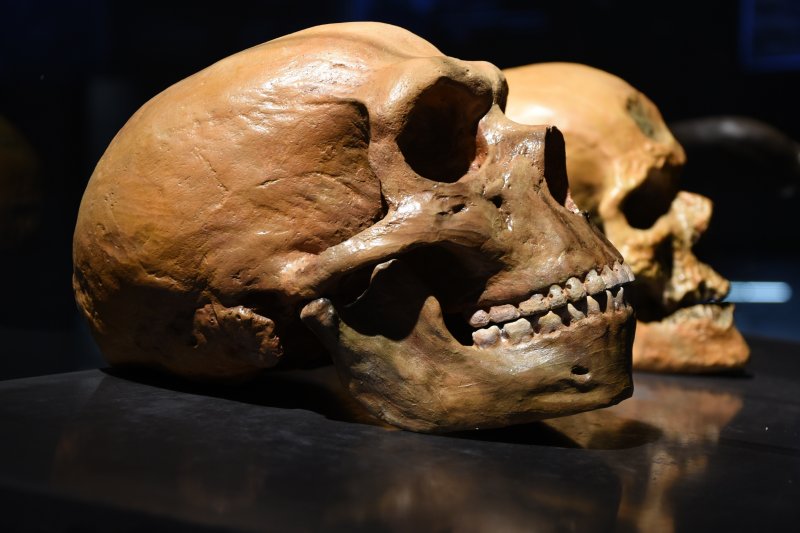 Maybe you think human ancestors had the same kind of teeth as their modern descendants. After all, weren't the former similar to the latter? Truthfully, though, these individuals had smiles quite different from today's. Human teeth have evolved over time to reach their current form. In fact, your Deland dentist can explain what that evolution looked like. Read on for a brief history of tooth development and tips on protecting modern teeth.
What Were Our Ancestors' Teeth Like?
Roughly seven million years ago, humanity's ancestors sported rather unique teeth. The resulting grins stood apart from those of modern humans.
Overall, the ancestors looked similar to chimps. Their jaws were long and thus led to projecting faces. At the same time, they had parallel rows of large teeth – pointed canines, prominent molars, etc. Such pearly whites were also notable for having little enamel. Current research shows this is likely due to ancestors mainly eating fruit and soft tree buds.
How Do Moder Teeth Differ?
Compared to their early ones, humans' direct ancestors saw shifts in their food and environment. (They expanded their diet to include other animals, etc.) These led to the teeth seen today, especially things like third molars or "wisdom teeth."
The early versions of modern grins started to appear 250,000 years ago. Around that time, our direct ancestors had short jaws and pointed chins for added strength. These features led to smaller teeth with a thicker enamel layer arranged in a parabolic arc. They also resulted in a vertical face.
How to Keep Modern Teeth Safe
Of course, human teeth aren't the only things that evolved – oral care methods also have. To keep your current chompers safe, stick to the following tips:
Maintain Good Oral Hygiene – Without proper cleaning, your smile will house (and suffer from) harmful oral bacteria. Therefore, brush your teeth twice daily, floss between them once daily, and rinse often with mouthwash.
Avoid Bad Oral Habits – Per their name, bad oral habits could ruin your mouth. Biting hard objects will chip your teeth, while smoking and tobacco use can cause severe gum disease.
Eat a Healthy Diet – Too much sugar will cause tooth decay and gum disease. That being the case, have meals with more mouth-healthy nutrients. Relevant foods include lean proteins, dairy products, and leafy greens.
Get Dental Checkups – Try to attend dental checkups and cleanings every six months. These visits will diagnose and fix oral problems, making dental emergencies less likely.
Since teeth have evolved over time, you'll want to show respect for how far they've come. That said, you can do so by following the tips above for a healthier smile!
About the Author
Dr. Christopher Cowell is a dentist based in Deland, FL, having earned his DMD from the University of Florida. He's also an outstanding member of the American Dental Association and the Florida Dental Association. Given this background, his specialties are preventive, cosmetic, and restorative work, all using the latest advanced dental technology. Today, Dr. Caldwell practices at his self-titled clinic and is reachable at his website or by phone at (817)-294-8821.
Comments Off

on The Slow Evolution of Human Teeth
No Comments
No comments yet.
RSS feed for comments on this post.
Sorry, the comment form is closed at this time.