Cost of Dental Emergencies – DeLand, FL
Choose Affordable Dental Care
You probably never expect to need an emergency dentist in DeLand; however, it's a common situation for many Americans. In fact, 1 in 6 adults will need urgent dental attention this year. If you're among the unlucky few who need an appointment right away, don't let the fear of an outrageous bill keep you from contacting our dental office. Although every plan differs, we'll help you find the affordable solutions you need to save your smile and budget for the cost of dental emergencies in DeLand, FL.
What Factors Can Influence the Cost of Emergency Care?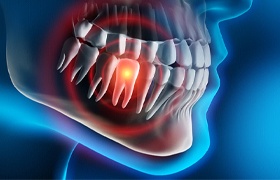 If the unexpected strikes, your first instinct might be to wait to see your dentist because you can't afford a large bill. Unfortunately, if you wait too long, it can cause irreversible damage. Don't let your apprehensions about the cost of care keep you from seeing your dentist. Emergency services are more affordable than you might realize.
There isn't a set fee for emergency dentistry because there are various factors that influence the price, such as:
Location: Believe it or not, the location of the dental office can affect the fees you're charged. Generally, areas that have a higher cost of living are more expensive, like cities.
Dental Insurance: Most dental insurance plans can be used to help offset certain aspects of your treatment, like the initial consultation.
Treatment: The type of treatment will significantly impact the amount you'll pay. If your issue is complex or requires multiple procedures, you can expect to pay more.
What Financial Options are Available?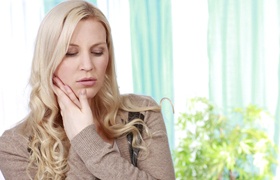 As with any emergency, time is of the highest importance. You don't want to delay getting the care you need because you're worried about finances. We strive to keep our services affordable for our patients, which is why we accept many leading insurance plans. Whether you're in-network or out, we'll work on your behalf with your insurance carrier to file the necessary claims forms, so you can focus on more important matters.
By paying your monthly premium, most plans offer coverage for emergency consultations. Depending on your policy, you can also use your insurance to lower the amount you'll pay for restorative treatments. After reaching your annual deductible, you can use your benefits to pay as much as 50% to 80% of the cost until hitting your limit.
We will take the time to explain how your coverage is being used to pay for your treatment and explain any remaining balance. If there's any out-of-pocket cost, our dental office accepts several payment options, including third-party financing. You're given the funds you need, which you'll repay using a plan that accommodates your budget.
Save Your Smile Today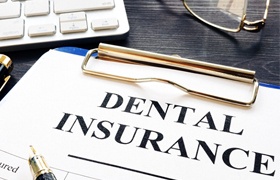 Don't let a dental emergency leave a lasting mark on your smile. Get the prompt care you need with the help of your emergency dentist. If you need a same-day appointment, or you have questions about your policy, contact our dental office today to speak with a member of our team. We look forward to stopping your pain and saving your smile, so you can get back to your day.