Cost of Dental Implants – DeLand, FL
Invest In Your Health & Confidence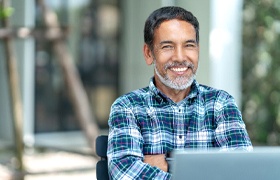 Dental implants in Deland aren't just a tooth replacement option—they allow you to invest in your health and confidence for the long run! However, despite their numerous benefits, some patients are hesitant to choose a treatment that costs more than traditional dentures or dental bridges. We want you to feel 100% confident when choosing how to restore your beautiful smile. That's why Dr. Christopher J. Cowell will be more than happy to review all your options and fully answer your questions during your initial consultation. In the meantime, we invite you to read on to learn more about the cost of dental implants in DeLand.
Types of Dental Implants
One of the most prominent factors behind the cost of your treatment is how many and what type of dental implants you need. If you're only looking to replace one tooth, you'll only need a single titanium post and dental crown. However, if you need to replace an entire arch of teeth, you'll need to pay for several titanium posts and a custom-made implant-retained denture. Thankfully, you won't always need as many titanium posts as you have missing teeth. Your DeLand implant dentist will go over all your options and their related expenses during your consultation.
What are the Stages of Dental Implant Treatment?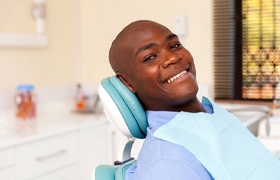 Since getting dental implants is a multistep process, you won't need to pay for your entire treatment upfront. Your smile will be rebuilt over the course of several months and across several stages, each of which will incur separate costs. A few of the steps you may need to pay for include:
Preliminary work
Implant placement surgery
Abutment placement
Design, creation, and placement of final restoration
Are Dental Implants Worth the Investment?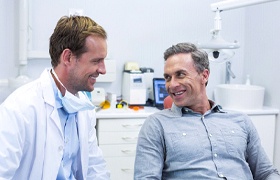 Yes, dental implants are well worth the investment! While other tooth replacement options only last a few years, dental implants can easily last a lifetime with the right care! This means that in the long run, they may end up becoming more cost-effective. What's more, dental implants promote healthier teeth, gums, and jawbone, which lowers your risk of serious oral health issues and the expenses that come with treating them. And perhaps more importantly, you can't put a price on the peace of mind and freedom your dental implants can give you in your day-to-day life.
Does My Dental Insurance Cover Dental Implants?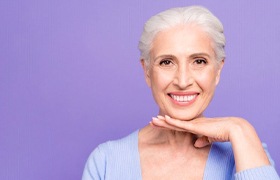 Since every dental insurance policy is different, there is no simple answer to this question. If you like, you can bring your dental insurance paperwork with you to your consultation and we'll be more than happy to go over the details of your specific policy. Our talented team has years of experience filing insurance claims on behalf of our patients to ensure that they're getting the most out of their benefits. We can also walk you through applying to CareCredit. This third-party financing option can break down the cost of your treatment into easy payments that fit into your monthly budget.
We truly believe that dental implants are a worthwhile investment in not just your appearance, but your health, confidence, and quality of life as well. To see just how affordable rebuilding your smile with dental implants can be, don't hesitate to give us a call!