December 3, 2020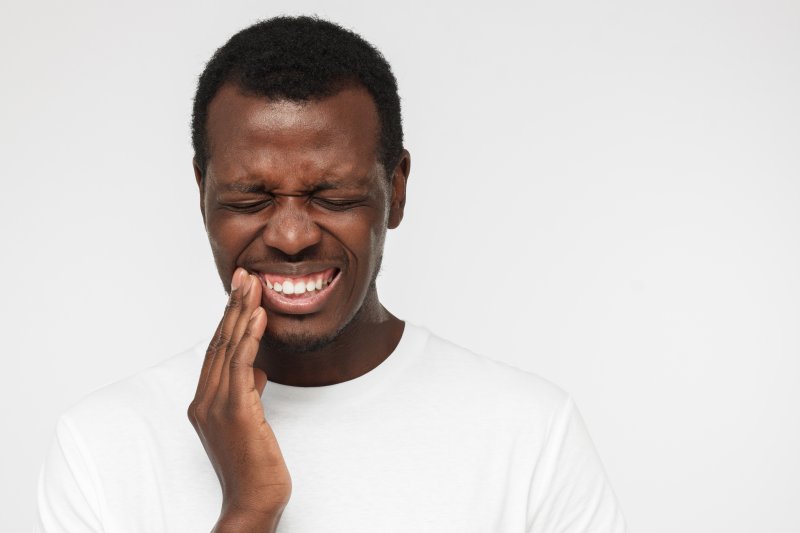 Nobody wants to experience a dental emergency, but unfortunately, not everything always goes as planned. When experiencing pain and are in need of treatment, many find themselves feeling anxious about what is to come. However, knowing what to expect can help you to feel more prepared about your visit to the emergency dentist. Continue reading to learn about some of the most common emergency treatments so that you know what you're in for.
Filling
Whether your old filling has become lost or damaged, or you have a new cavity that is causing your pain, you are likely to need a new filling. During this minor dental procedure, your dentist will drill away the decayed portion of your tooth, clean it up, and fill it with a tooth-colored composite resin. You will be administered a local anesthetic if your dentist deems it necessary. This procedure is very common and will give you relief in no time!
Root Canal
If you have been dealing with a serious toothache, this could mean that your tooth is infected. Fortunately, when caught on time, abscessed teeth can often be saved with root canal therapy. While this treatment has received a bad rep for being painful in the past, the truth is that they are usually no worse than a deep filling. In fact, root canals relieve much of the pain that you are feeling. This procedure involves your dentist drilling into the tooth, removing any decay as well as the pulp from the center. After cleaning it out, your dentist will fill it and seal it. You may have a crown placed as well to prevent further damage to the compromised tooth structure.
Tooth Extraction
Unfortunately, if a tooth is damaged beyond repair due to an accident, injury, or severe decay, it will need to be extracted by your dentist. This is only done if the tooth cannot be saved with root canal therapy. The good news is that you don't need to spend the rest of your life with one less tooth. There are plenty of tooth replacement options to choose from, like implants and dental bridges.
Tooth Reattachment
If you've knocked out a tooth as a result of an accident or injury, you need to get to your dentist as soon as possible (preferably within an hour) for the greatest chance of saving your tooth. Gently rinse off the tooth with water and place it back into the socket. Next, call your emergency dentist to let them know that you are on your way. They will attempt to reattach it in the proper position.
Dental emergencies are stressful, but by knowing what to expect, you may be able to reduce your anxiety levels. Your dentist will be able to perform one of these common procedures to provide you with some relief.
About the Author
Dr. Christopher Cowell is an experienced dentist who has been in practice for more than 23 years. He earned his dental doctorate from the University of Florida College of Dentistry and is a member of several professional organizations, including the American Dental Association and the Florida Dental Association. If you're experiencing a dental emergency, he would be happy to help you get some relief. For more information or to schedule an appointment at his office in DeLand, visit his website or call (386) 734-8585.
Comments Off

on 4 of the Most Common Dental Emergency Procedures
No Comments
No comments yet.
RSS feed for comments on this post.
Sorry, the comment form is closed at this time.