August 11, 2021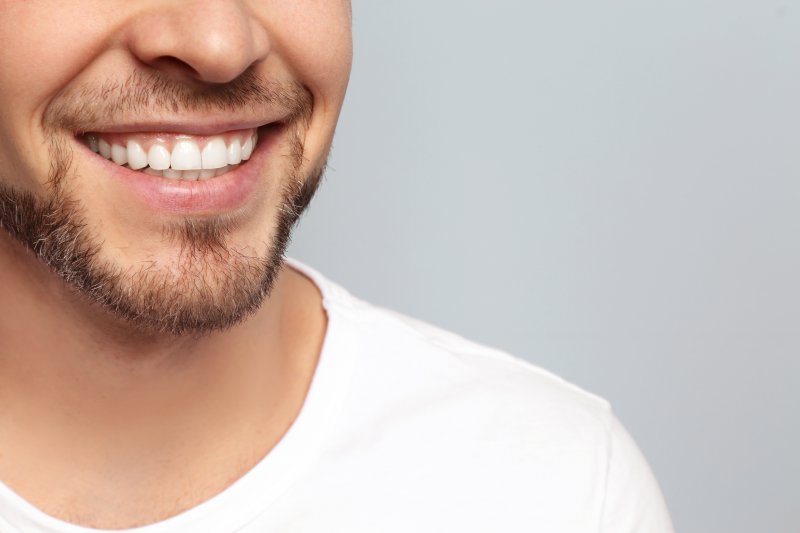 Do you have a damaged or decayed tooth? Your dentist might have suggested that you get a dental crown or filling. They're both used to restore the function and aesthetic of teeth, so they must be interchangeable – right? Well, it may surprise you to learn that the similarities stop there. Although they both have restoration benefits, they each serve a unique purpose. Read along as we discuss the difference between dental crowns and fillings.
What Are Dental Crowns?
A dental crown, or tooth-shaped cap, is fitted over an entire tooth to restore its shape, size, strength, and appearance. These crowns are typically made of porcelain or ceramic, meaning the material can be customized to blend seamlessly with your remaining teeth. They encase the entire visible portion of a tooth, from the gum line up to its chewing surface. With proper dental care, crowns can last anywhere between five to fifteen years!
What Are Dental Fillings?
A dental filling is used to treat minor damage and decay, such as a small cavity or chip. It seals off places where bacteria can enter the tooth, protecting it against further decay or damage. Fillings are an excellent solution because they repair teeth while preserving most of their structure. Today, they're made of one or more high-quality materials like amalgam, porcelain, composite resin, or gold. Like dental crowns, fillings can also last well over a decade with good oral hygiene and a healthy lifestyle.
What's the Difference?
Dental crowns and fillings are both used to restore teeth, so what's the difference? Let's take a closer look at how the two services differ.
Purpose
Dental crowns can significantly improve the strength of teeth since they completely encase them. Therefore, dentists will recommend them if a tooth is severely damaged above the gum line but still has viable roots. Root canal treatment can harm the structural integrity of a tooth, so it's always best to restore it with a crown before the condition worsens.
Since fillings cannot improve the strength of teeth as much as crowns, they're only used when strength isn't a concern. In most cases, fillings are used to repair small chips, cracks, gaps, or cavities. As mentioned earlier, they seal teeth to prevent further damage or decay.
Procedure
A tooth requires minimal preparation for a dental crown. Your dentist will file down the tooth in question to the correct shape. This process is irreversible, which is why it's only performed when a tooth is severely damaged or decayed beyond repair. Sometimes, the tooth might require a filling before a dental crown is placed.
For a tooth with minor damage or decay, your dentist will remove the infected portion, clean the area, and fill it with one or more materials. They can complete the entire procedure in just one appointment.
Cost
It's hard to give an exact cost of each service because it depends on the materials used. However, crowns are generally more expensive because the procedure requires more dental visits. Fillings cost less because the process is not as invasive and only requires one appointment.
Dental crowns and fillings have more differences than one might think. Ultimately, your dentist is the only person who can advise you on the best course of action for your smile!
About the Author
Dr. Christopher Cowell has proudly practiced dentistry for over 23 years. He completed his education at the University of Florida College of Dentistry. Dr. Cowell is passionate about helping patients achieve and maintain their absolute best smiles. If you have a damaged or decayed tooth, he can examine it and recommend the right solution for you. With a dental crown or filling, you can get back to living life with a healthy grin. Visit our website or call (386) 734-8585 to schedule an appointment with Dr. Cowell.
Comments Off

on The Difference Between Dental Crowns and Fillings
No Comments
No comments yet.
RSS feed for comments on this post.
Sorry, the comment form is closed at this time.