September 4, 2021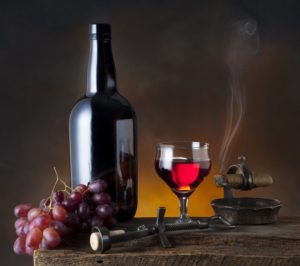 You just spent money to get your smile looking great, so the last thing you should do is indulge in foods and beverages that can ruin a teeth whitening treatment.
In the first 48 hours after treatment, it is the most important timeframe for you to be careful with what you consume. After professional whitening sessions, your teeth become slightly porous, and the dentin layer becomes temporarily exposed. Acidic and dark-colored foods and drinks are more easily absorbed into your teeth after whitening, which can cause discoloration.
Here are some items to avoid after teeth whitening as well as some that you can seek out.
What Foods and Beverages Should Be Avoided After Teeth Whitening?
Dark Sauces: Soy sauce and tomato sauce are good examples.
Dark Fruits: Fruits rich in pigments can stain your teeth. Some examples are raspberries, cherries, and blueberries.
Candy & Chocolate: Refined sugars can cause decay and erosion, not to mention discoloration, when your teeth are sensitive after whitening.
Soft Drinks: Carbonated drinks are high in sugar and acid, and dark-colored colas are the worst of the bunch after whitening treatment.
Coffee & Tea: They contain tannins, which are especially effective in staining teeth after a whitening session.
Wine: Red wine is an obvious culprit, but even white wine should be avoided during this time. Colored fruit juice is also a no-go.
Tobacco: Even though it's not edible, tobacco is another problematic item that will ruin your whitening treatment.
What are Some Teeth-Whitening Friendly Foods and Beverages?
Chicken, White Fish, & Tofu: Beware of vibrant seasonings and stick to white sauces. Egg whites are also okay.
Bread, Pasta, & Rice: Make sure these items don't have molasses or food coloring in the ingredients. Choose white sauces with pasta and rice.
Light Veggies & Fruits: Look for items like cauliflower, potatoes, mushrooms, apples, pears, and bananas.
Plain Yogurt & White Cheese: Avoid yogurt with fruit included and cheeses with artificial colors.
Milk & Clear Drinks: Water is always best, but coconut water and milk are solid choices during this vulnerable time for your teeth.
When in doubt about what you are eating or drinking, consider if the item would stain a white t-shirt. If it would, avoid it in the 48 hours after a teeth-whitening treatment. Making wise choices for a couple of days can mean months of a sensational bright smile!
About the Author
Dr. Christopher Cowell has enjoyed providing optimal dental care to the residents of DeLand for the past two decades. A graduate of the University of Florida College of Dentistry, he is a member of numerous professional organizations including the American Dental Association and the International College of Dentists. If you are interested in teeth whitening, Dr. Cowell offers in-office Zoom! or Ultradent, plus he can provide a custom-made kit to take home. To schedule an appointment, visit his website or call (386) 734-8585.
Comments Off

on Don't Ruin Your Teeth Whitening Treatment with These Foods
No Comments
No comments yet.
RSS feed for comments on this post.
Sorry, the comment form is closed at this time.