November 8, 2021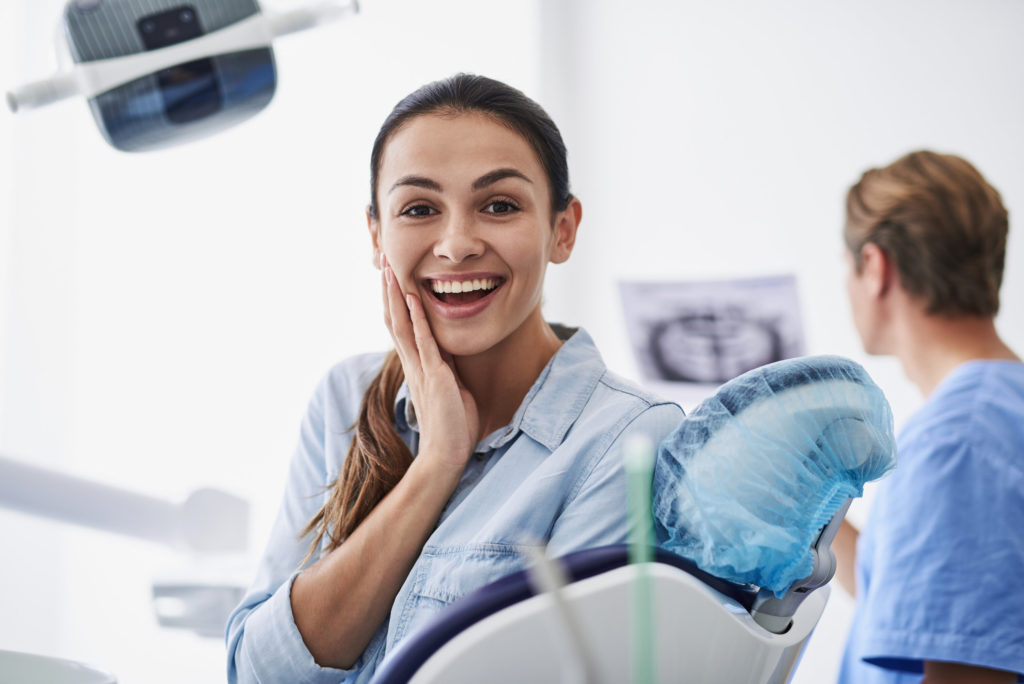 Though you may try your best to take care of your smile, accidents happen. Learning the best ways to avoid a dental emergency in DeLand can save you time, money, and the frustrations that come with needing an unplanned dental procedure. It may be difficult to quit old habits and make the necessary adjustments to protect your smile from harm, but it will be well worth it. Here are seven tips that can help you avoid needing to make a detour to the emergency dentist.
Tip #1: Brush Regularly
Make sure that you brush your teeth at least twice per day for two minutes. Use a soft-bristled toothbrush to prevent damage to your tooth enamel and fluoride toothpaste to give your teeth an extra line of defense against cavities. Since overly worn toothbrushes aren't effective at cleaning your teeth, be sure to buy a new one every three to four months.
Tip #2: Floss Often
Flossing your teeth at least once per day will remove plaque and food particles that have gotten stuck between the teeth and gums. If you don't like traditional dental floss or have trouble maneuvering it, you may want to consider investing in a Waterpik or a different kind of water flosser.
Tip #3: Eat a Better Diet
Since bacteria feed on sugar, cutting back on your sugar intake can lessen your chances of developing tooth decay. Instead of chowing down on sweet and starchy treats, adopt a healthy diet that consists of lean meats and fish, fresh fruit and vegetables, cheese, yogurt, and other low-fat dairy products. These foods are tooth-approved and will help strengthen your enamel.
Tip #4: Wear a Mouthguard
If you're an athlete and regularly play contact sports like hockey and football, protect your teeth, lips, gums, and jaw by wearing a mouthguard. This will prevent serious damage to your mouth if you fall or get hit in the face.
Tip #5: Quench Your Thirst
Since dry mouth raises your chances of developing tooth decay and gum disease, make sure you drink plenty of water. This will wash away harmful oral bacteria and keep your mouth well moisturized. Chewing xylitol gum or eating sugar-free candy or crisp fruits and vegetables will also help keep your mouth moist by increasing saliva production.
Tip #6: Conquer Dental Fear
Don't let your fear of the dentist get in the way of receiving the care you need. Consult your dental care team to determine what options are available so you can have oral health issues treated in a safe, comfortable setting.
Tip #7: Address Issues ASAP
If you damage or lose a tooth, have it treated by your dentist as soon as possible. This will save you time and money by allowing you to avoid future treatments and will prevent uncomfortable or painful oral health issues from developing.
Dental emergencies are never fun. With these seven tips, you can prevent one from happening and keep your smile healthy and bright for years to come!
About the Practice
When you least expect it, a dental emergency may arise. That's where Dr. Christopher J. Cowell and his talented DeLand team come in. They aim to make sure their patients are comfortable throughout treatment and offer prompt, compassionate, and trustworthy emergency dental services to repair your smile and protect it from further harm. Call their office at (386) 734-8585 or visit their website for more information on how to avoid a dental emergency or to schedule an appointment.
Comments Off

on 7 Ways to Prevent a Dental Emergency
No Comments
No comments yet.
RSS feed for comments on this post.
Sorry, the comment form is closed at this time.