January 13, 2022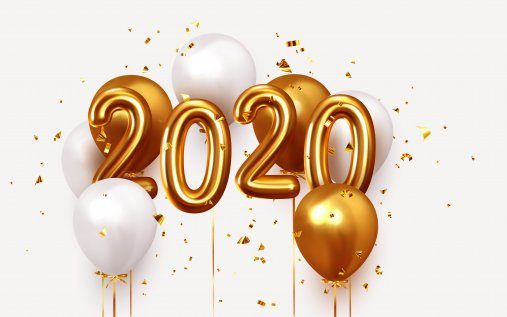 Did you know that only about 58 % of people are highly satisfied with their smiles? That means that nearly half of people think there's room for improvement. If you're one of many people who isn't completely satisfied with their smile, New Year's resolutions are the perfect time to set goals to better your pearly whites. If you need help figuring out where to start, read on for four resolutions that will help you achieve the healthy smile you deserve!
#1: Visit the Dentist
Whether you avoid going to the dentist due to dental fear or for another reason, it's important to go in for checkups and cleanings every six months to ensure that your mouth stays in good condition. This will allow your hygienist to thoroughly clean your teeth and your dentist to examine to make sure there aren't any issues present. If you have existing oral health issues, prompt treatment is key to keeping the issue from spreading and preserving your smile.
#2: Brush and Floss Better
Bacteria accumulate in our mouths while we sleep, so make sure to brush your teeth every morning before you eat breakfast. You should also brush and floss before bed to remove any plaque or food particles that built up throughout the day. Brush for two minutes both times with a soft-bristled toothbrush and fluoride toothpaste. This will lessen your chances of developing cavities and keep your smile whiter and fresher.
#3: Eat A Tooth-Healthy Diet
Cut back on acidic, carb-heavy, and sugary foods since they feed harmful oral bacteria. Instead, increase your intake of tooth-healthy foods and beverages like:
High-fiber fruits and veggies, including pears, cucumbers, carrots, kiwi, celery, and apples
Low-fat and fat-free dairy products like plain yogurt, milk, and cheese
Lean meats like turkey, chicken, beef, and pork
Lettuce, spinach, kale, and other leafy greens
Fish like tuna, salmon, and mackerel
#4: Whiten Your Smile
If you have stained teeth and can't start your day without a fresh cup of coffee, there may be a connection. Drinks like tea, coffee, dark sodas, red wine, and highly pigmented juices can leave unappealing stains on your pearly whites. Cut back on these beverages to lessen discoloration or sip them through a straw so they don't make as much contact with your teeth. Additionally, ask your dentist about what options they have available to either remove or cover up existing discoloration so you can brighten your smile.
By making New Year's resolutions to take better care of your smile, you can set goals that will improve both your oral and overall health. You'll be sporting a healthy, beautiful smile in no time!
About the Practice
Dr. Christopher J. Cowell takes pride in offering patients the best care around in his inviting, comfortable dental office. If you need help coming up with New Year's resolutions to maintain a healthy smile or need guidance on how to reach your goals, he can provide tips and resources. By this time next year, you'll be showing off the smile of your dreams! To make an appointment with Dr. Christopher J. Cowell and his talented DeLand team or for more information on their many oral health services, call their office at (386) 734-8585 or visit their website.
Comments Off

on 4 New Year's Resolutions for a Healthy Smile
No Comments
No comments yet.
RSS feed for comments on this post.
Sorry, the comment form is closed at this time.