February 11, 2022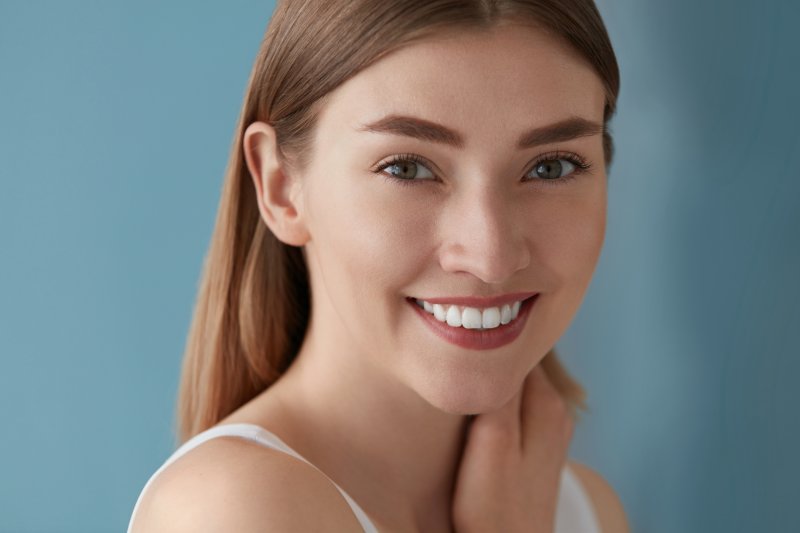 After years of drinking red wine, coffee, tea, dark sodas, and other highly pigmented beverages, your smile will likely be left with stains that make it look duller than it once did. Though this can cause you to feel less confident in your pearly whites, teeth bleaching can remove pesky stains to help return your smile to its former glory. Unfortunately, teeth whitening can also cause sensitivity in some people. To help you avoid this, here are a few common causes of sensitivity and what you can do to avoid it.
5 Causes of Teeth Sensitivity
One of the best ways to lessen your chances of encountering teeth sensitivity after whitening is to know what can cause it in the first place. A few of the reasons for discomfort after undergoing a teeth bleaching treatment include:
Store-bought bleaching trays – Since these aren't customized to fit your teeth, whitening gel can spill out of them and irritate your gums.
Cavities or gum disease – Oral health issues such as these can be exacerbated by the peroxide in whitening treatments.
Demineralization – Hydrogen peroxide, an ingredient in many teeth whitening products, causes slight demineralization. Though this will go away once the minerals have been restored, it makes your teeth more porous, which exposes the dentin and causes a temporary increase in sensitivity.
Type of whitening treatment – The effects that teeth bleaching products have on your smile will vary depending on how they're formulated as well as the concentration and dosage.
Outside factors – Brushing and flossing after a whitening treatment or cool air against your teeth can also cause short, intense bursts of sensitivity due to issues like gum recession, exposed dentin, or decay.
How to Prevent Teeth Sensitivity
Luckily, professional whitening treatments are safer and are much less likely to cause discomfort. Take-home kids include custom-made trays that perfectly fit your teeth so you don't have to worry about overflow. Additionally, in-office whitening can be completed in just an hour using LED light-accelerated whitening gel. Both options are safer, more effective, and longer-lasting than anything you can buy over-the-counter.
Though it's possible to encounter teeth sensitivity after whitening, having the procedure done by a professional will lessen your chances of discomfort. Reach out to your dentist to discuss their options, and you will soon be on your way to a gorgeous grin you can be proud of!
About the Practice
If you want to give your smile a much-needed upgrade, you've come to the right place. Dr. Christopher J. Cowell and his talented Deland team offer both take-home and in-office Zoom teeth whitening, which contains ingredients like amorphous calcium phosphate, potassium nitrite, and fluoride to strengthen your enamel. This means that you'll be able to improve your oral health while also finally achieving the bright, beautiful, and brag-worthy smile you've always dreamed of. Call Dr. Christopher J. Cowell's office at (386) 734-8585 or visit his website for more information on their teeth whitening services or to set up an appointment.
Comments Off

on Teeth Sensitivity After Whitening and How to Avoid It
No Comments
No comments yet.
RSS feed for comments on this post.
Sorry, the comment form is closed at this time.