May 4, 2022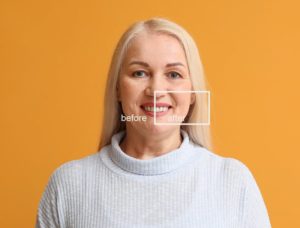 Although the amount of time spent dwelling on it may vary widely, many people are not happy with the current state of their smiles. The good news is that anyone who feels this way can seek help from their dentist to do something about it. A smile makeover is done through a variety of cosmetic procedures to make the changes a patient wants to reach their smile goals. This can impact your life in several ways – read on to learn more from your cosmetic dentist in DeLand.
Make a Great First Impression
You may have heard that having an attractive, healthy smile can help both your professional and romantic prospects. It makes sense, considering your smile is often the first thing people see when you enter a room. Presentation matters, after all.
Enjoy a Confidence Boost
When you address insecurities in your smile or elsewhere, elevated confidence is likely to follow. When you feel good about yourself, you are more likely to want to meet with friends, family, and go on dates. Whether it's teeth discoloration, gaps, misalignment, or something else, there are options to help you reach your smile goals.
Elevate Your Happiness
Did you know that smiling is said to increase your happiness? People who have smile makeovers are excited to show off their pearly whites more often. Grinning more frequently can improve your mood, and who doesn't want that?
Choose the Best Treatments for You
When you get a smile makeover, it is one of a kind – just like you! You work together with your dentist to create a plan that can minimize your time invested and maximize your budget. All treatments happen in an order that makes the most sense to give you the outcome you're hoping for. Once you learn about all your options, you'll get a better idea of what will make a big difference for you.
Optimize Your Oral Health
While the main goal of a smile makeover is to better your appearance, there are also health benefits. Increase your chewing functionality with an improved bite. Clean your teeth more effectively after they've been straightened. Plus, once you've had cosmetic work done, you'll likely notice that your motivation to take care of your teeth has increased.
If the impact of a smile makeover sounds appealing, your dentist in DeLand is ready to unlock the benefits for you. A consultation with them to discuss your goals will get the ball rolling.
About the Author
Dr. Christopher Cowell has enjoyed providing optimal dental care to the residents of DeLand for the past two decades. A graduate of the University of Florida College of Dentistry, he is a member of numerous professional organizations including the American Dental Association and the International College of Dentists. If you are interested in a smile makeover, Dr. Cowell can offer you a combination of teeth whitening, porcelain veneers, metal-free dental restorations, and dental bonding. Schedule a consultation on his website or call (386) 734-8585.
Comments Off

on What Are the Benefits of a Smile Makeover?
No Comments
No comments yet.
RSS feed for comments on this post.
Sorry, the comment form is closed at this time.