January 5, 2023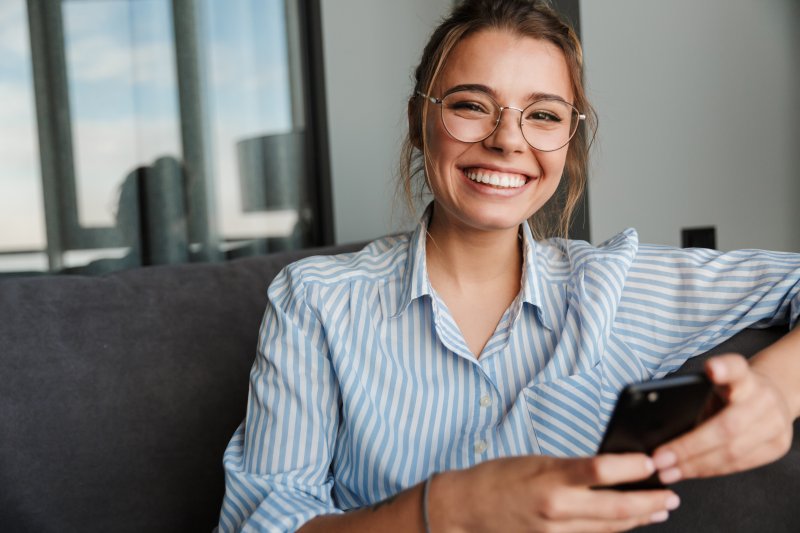 There are all kinds of reasons why you might end up with gaps in your grin. From oral health problems to accidents, it's important to have missing teeth replaced as soon as possible. This will help prevent oral health problems from developing and will also renew your confidence in your smile.
Though there are a variety of tooth replacement options you could opt for, dental implants are one of the most popular. If you have never had an implant placed before, you may be wondering what they feel like. Keep reading to learn about what sensations you can expect from dental implant surgery.
How Does the Dental Implant Procedure Work?
Dental implants are small posts made from titanium that replace the roots of missing teeth. They are surgically inserted into the jawbone and will fuse with it through a process called osseointegration over the next four to six months.
Before the procedure begins, your dentist or oral surgeon will administer a local anesthetic. This will keep you calm during treatment and will numb the area to prevent you from experiencing any pain. Additionally, if you are scared of undergoing dental implant surgery, ask your dentist about sedation.
Your dentist will start by making an incision in the gums. They will then insert the implant into the jawbone. They'll likely have you returned to their office on a later date to place the restoration, which will likely be a crown, bridge, or denture. Once the restoration is placed, your new smile will be complete.
How Dental Implants Feel
Just like any other type of oral surgery, you can expect some discomfort after having dental implants placed. Your new teeth will likely feel a bit strange until you get used to them, and you can expect to experience unfamiliar sensations when eating. So osseointegration will take four to six months to complete, you should start feeling normal and comfortable with your new teeth within a week or two.
If you experience any pain while healing, try placing a cold compress in the affected area. This should help ease discomfort. Do this for 20 minutes three times per day. You can also take over-the-counter pain medicine. If the pain or discomfort is severe or doesn't get better within a week or two, contact your dentist.
About the Author
Dr. Christopher J. Cowell is a dentist based in DeLand who truly loves what he does. He offers his patients a variety of treatments to keep their smiles in excellent condition as well as restorative procedures like dental implants. he can also give you information on what sensations you will likely feel during and after having implants placed. Do you want more information on this procedure or to make an appointment with Dr. Cowell and his team? You can call his office at (386) 734-8585 or visit his website to get started on your journey toward a full, healthy smile.
Comments Off

on What Do Dental Implants Feel Like?
No Comments
No comments yet.
RSS feed for comments on this post.
Sorry, the comment form is closed at this time.