April 4, 2023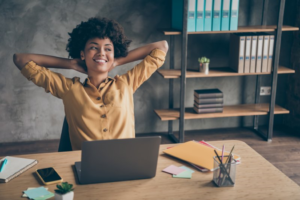 When it comes to replacing missing teeth, dental implants are considered the gold standard; due to their unique surgical placement directly into a patient's jawbone, they're able to provide unmatched support for one's jaw while fully restoring oral beauty and functionality. That said, if you're gearing up for dental implant surgery yourself, you might be wondering how long you'll be out of commission and unable to attend work or keep up with your other daily responsibilities. Here's more from your dentist about some of the factors that affect dental implant surgery recovery, along with some ways to ensure a smooth healing period.
Factors that Affect the Recovery Timetable
The dental implant process varies greatly from patient to patient, meaning there are many factors at work that can potentially influence the overall recovery timeline. Here's a closer look at three major ones:
Number of implants – Patients who only receive one or two implants can expect a much shorter healing period; multiple implants can add extra days to the process.
Additional surgeries – Sometimes a patient might require an additional preparatory procedure to ensure their mouth can host dental implants, which can alter the recovery timetable; these include dental bone grafts, periodontal therapy, or even tooth extractions.
Compliance with post-op guidelines – The bottom line is that patients who take their recovery seriously and follow the instructions provided by their oral surgeon usually don't experience any setbacks or delays following dental implant surgery.
Returning to Work & Ensuring a Smooth Recovery
Generally speaking, dental implant surgery is not a lengthy process, and the procedure can typically be completed in a single afternoon. Many patients can return to work or their usual daily routines within two or so days, but depending on the previously listed factors, this is subject to change. Patients should still avoid strenuous physical activity or driving/operating heavy machinery following the procedure.
Moving forward, there are quite a few things you can do to ensure a smooth and speedy recovery following dental implant placement. Consider the following tips:
Stick to a soft-food diet consisting of items like applesauce, mashed potatoes, yogurt, smoothies, etc.).
Avoid smoking, using tobacco products, or drinking alcohol.
Refrain from intense physical activity or exercise.
Stay hydrated by drinking plenty of water.
Use your prescribed or over-the-counter pain relievers as necessary; a cold compress can also be utilized.
Attend any necessary follow-up appointments as per your oral surgeon's request.
Follow all other guidelines provided, especially concerning keeping the surgical sites clean.
It can be intimidating to go into any sort of surgery, especially if you're concerned about being out of commission for some time. But with dental implants, despite how complex the procedure might seem on the surface, it ultimately results in a smooth and expedited recovery process if you're diligent about your well-being!
About the Author
Dr. Christopher Cowell received his DMD from the University of Florida College of Dentistry and has proudly served patients and families in the DeLand, FL community for several years. His practice is excited to offer a wide range of preventive, cosmetic, and restorative treatment options including dental implants to help those suffering from tooth loss. If you have any questions about the blog or you'd like to arrange a consultation to see if implants might benefit your situation, don't hesitate to contact the practice online or over the phone for further information. Telephone: (386) 734-8585.
Comments Off

on When Can I Return to Work Following Dental Implant Surgery?
No Comments
No comments yet.
RSS feed for comments on this post.
Sorry, the comment form is closed at this time.